The ChampOne C1 is another enticingly cheap Android smartphone at just Rs 501
The year 2016 seems to be a year of super cheap Indian smartphones that were never meant to be. After the controversial debut of the Freedom 251 and the Docoss X1 smartphones which were priced at Rs 251 and Rs 888 respectively, we now have another cheap smartphone, the ChampOne C1 that carries a sticker price of Rs 501.
Just like the other two smartphones, the ChampOne C1 also boasts some pretty impressive hardware for the price. Under the hood, the handset is powered by a MediaTek MT6735 processor coupled with 2GB of RAM and 16GB of internal storage. On the front the smartphone flaunts a 5-inch 720p display along with a 5MP selfie shooter. At the back, there is an 8MP camera as well as a fingerprint scanner… yes, you read that right. The dual-SIM 4G capable smartphone runs Android 5.1 Lollipop and is fueled by a 2,500mAh battery.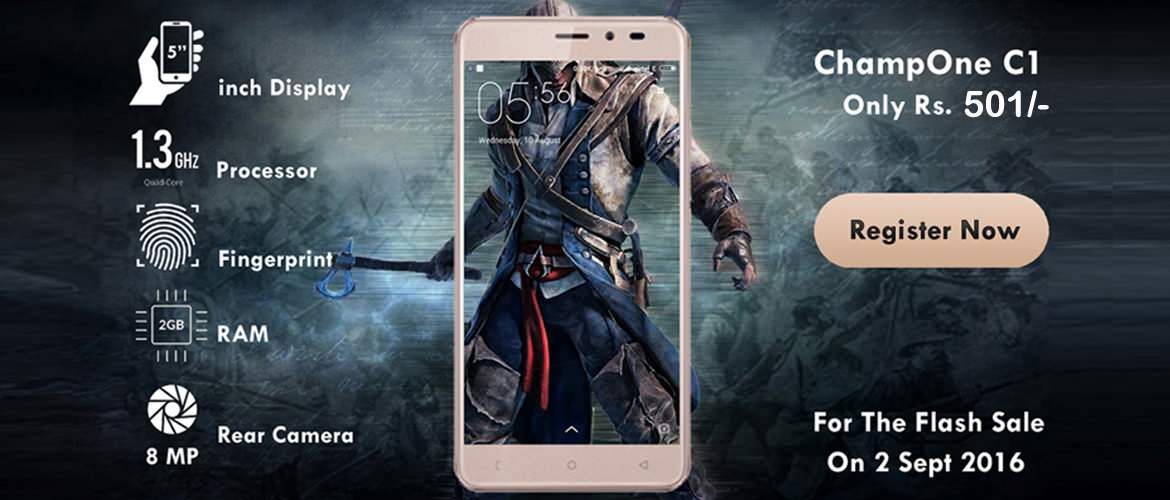 All this seems way too good to be offered at a price of just Rs 501. In fact, the cost of the hardware alone is way more than the price of the smartphone. Much like its counterparts, we cannot say if this smartphone will ever land in your hand.
Though if you still want to try it out, you can register here for the flash sale that takes place on September 2nd. You would also need to make Rs 51 payment upfront for registrations, which is a red flag for us.